30th Anniversary tour
---
---
THE NECKS – AUSTRALIAN TOUR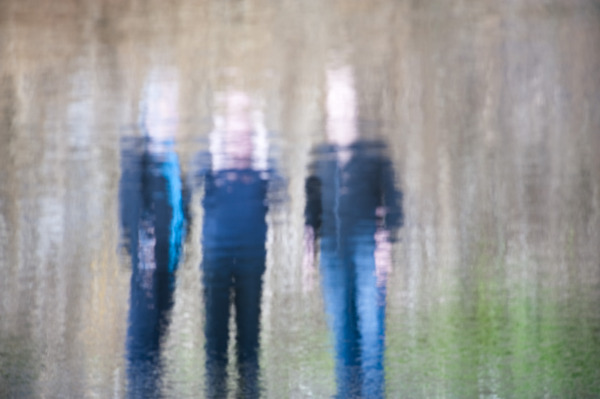 The Necks – Australian Tour 2016
Legendary improvising trio The Necks mark thirty years of creating groundbreaking music with an Australian tour that includes Perth International Arts Festival (performing with German experimental pianist Hauschka), an intimate show at MONA, an improvised performance with the entire Adelaide Symphony Orchestra under the direction of conductor Ilan Volkov at Adelaide Festival, a late morning gig at Golden Plains Festival as well as performances at The Sydney Opera House, Melbourne Recital Centre (including a rare, up-close insight into their creative process via an 'In Conversation' event), Canberra, Brisbane and regional NSW shows in Newcastle and first time performances in Coffs Harbour and the Blue Mountains.
From unlikely beginnings as a band experimenting privately with no intention of ever performing in public, The Necks have gone on to achieve extraordinary worldwide acclaim for their unique way of making music. Masters of their own musical language of long-form improvisation, each night they step onto the stage with no pre-conceived ideas of what they will play – they and the audience will go on a sonic journey that is created in the moment and in that room. The almost telepathic rapport between Chris Abrahams (piano), Lloyd Swanton (bass) and Tony Buck (drums/percussion) creates a live experience like no other.
Collectively and individually they have collaborated with Brian Eno, Karl Hyde (Underworld), Lee Ranaldo (Sonic Youth), Evan Parker, Mike Cooper, John Zorn and Radian among many others. The Necks have composed for film, performed live with theatre and dance companies and their albums have won many awards including two ARIA Awards.
In the last 12 months alone, the trio has sold out performances of two massive tours of Europe, released their 18th album Vertigo to great acclaim and toured China for the first time. The Necks were also a key part of the sold out Discreet + Oblique concerts presented at the Supersense Festival of the Ecstatic in Melbourne (Arts Centre) and the Transcender Festival in London (The Barbican), which re-imagined Brian Eno's groundbreaking Discreet Music album on the occasion of its 40th birthday.
THE NECKS ARE NOW ON FACEBOOK… Give them a like to get regular updates:   https://www.facebook.com/TheNecksMusic/?fref=ts
THE NECKS – 2016 AUSTRALIAN TOUR
FEBRUARY
Sat 13th: ACT – Canberra – The Street Theatre
Sat 20th: QLD – Sandgate – Sandgate Town Hall
Sun 21st: TAS – Hobart – MONA
Wed 24th: WA – Perth – Perth International Arts Festival – with German pianist Hauschka
Sat 27th: NSW – Springwood – Blue Mountains Theatre
Sun 28th: NSW – Newcastle – Lizotte's
MARCH
Fri 4th: SA – Adelaide – Adelaide Festival – Tectonics with the Adelaide Symphony Orchestra and conductor Ilan Volkov
Sat 5th: VIC – Melbourne – Recital Centre
Sun 6th: VIC – Melbourne – In Conversation with The Necks at The Recital Centre
Mon 7th (2 shows): NSW – Sydney – The Studio, Sydney Opera House
Sun 13th: VIC – Golden Plains
"At around the 100-year point in jazz's evolution, conjuring new spirits out of old spells is a difficult mojo to work. But people are doing it – a case in point is The Necks" JAZZ TIMES (USA)
"One of the greatest bands in the world" NEW YORK TIMES
"It is a fairly safe bet to say that no other group in the world sounds quite like The Necks…extraordinary empathy and discipline" THE TIMES (UK)
"A performance by The Necks is a kind of religious experience"  THE AUSTRALIAN
"Ecstacy in slow motion… magically euphoric… The Necks' appearance was less a traditional concert than a fascinating opportunity to participate in the pulsating genesis of organic tones and sounds" WESER KURIER (BREMEN, GERMANY)
---
---