A Winged Victory For The Sullen
---
---
A Winged Victory For The Sullen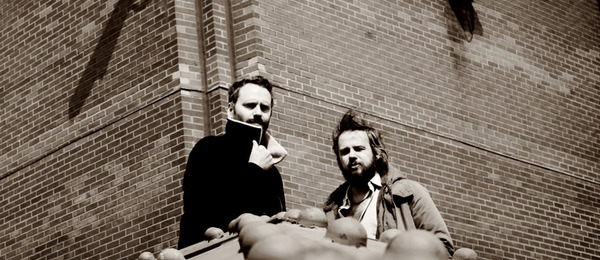 In 2011 A Winged Victory For The Sullen introduced themselves to the world with a self-titled album, showcasing their unique
collaboration of ambient guitar drone from Stars Of The Lid member Adam Bryanbaum Wiltzie and sparse piano tunes by
contemporary classical composer Dustin O'Halloran, winning them fans around the world.
"An immersive, and inevitably cinematic, ambient gem" ★★★★ Mojo
"A Winged Victory's music, more active than drone and thicker than minimalism, captures movement and freezes it" Pitchfork
In Bologna, Italy, Adam was on tour and playing with the late Mark Linkous & Sparklehorse, on what would be their final European tour. That night Adam invited friend and colleague Francesco Donadello to see the concert, and Francesco's guest this evening was composer Dustin O'Halloran. Through a strange twist of backstage conversations, a curious friendship began that now has brought forth an offspring of truly curative compositions for the world to savour.
Since 2011, they have toured the world playing almost 100 concerts, and last year they caught the ear of London Royal Ballet choreographer Wayne McGregor. Wayne used the music as warm up during practice sessions, realizing they were the perfect fit to fill the musical void of his new long dance piece "Atomos" which debuted in October 2013.
"Burning from warm embers to a triumphant climax of violins and burring cello" NME
'Intense, reflective, occasionally threatening and wholly enveloping' ★★★★ The Times
See the promo for ATMOS here: https://vimeo.com/105125864
November 2014 finally sees A Winged Victory For The Sullen's debut Australian shows:
Saturday 15th Nov: Melbourne Music Week – Melbourne Recital Centre:  Tix: https://mmw.dashtickets.com.au/event/view/7r2hx9kwc
Sunday 16th Nov: The Basement, Sydney. Tix: http://bit.ly/1s7UoPc
---
---