Chapelier Fou = The Mad Hatter
---
---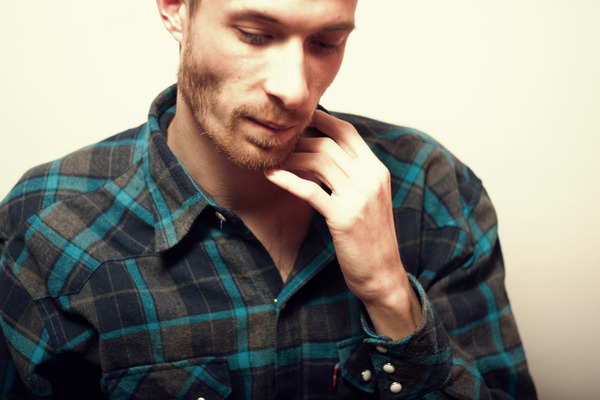 Chapelier Fou = THE MAD HATTER
At 27, Chapelier Fou is not only an outstanding musical acrobat on stage; he is also a sonic alchemist able to create a new formula for each track with a rare intelligence to bewilder his audience thanks to his savoir-faire and obvious generosity.
He is the genial electronic fiddler and violin virtuoso, blending beats and glitch with classical instrumentation into a one man orchestra – 100% live onstage. Never before have we witnessed such a great balance between the genres. Under the stunningly fresh and powerfully catchy melodies, hides multiple-layers of beauty… the nature of which can only be grabbed when listened to closely.
On the classical side, his sensitivity, his catchy tunes and the choice of the violin as a central instrument recall altogether his elder brother Yann Tiersen and his fathers Gavin Bryars or Penguin Cafe Orchestra, or even his grand-father Stockhausen for the research on sounds.
It is obvious Chapelier Fou listened to those and even studied them when a student at the conservatory. Still, it would be absurd to stick to this simple comparison or to limit his electronic influence to Boards of Canada or Brian Eno for the ambient moments, Amon Tobin or Four Tet for the perfect rhythms, Animal Collective for the intuitive fiddlings and the cheek. Just like any exceptional composer, Louis Warynski has been able to integrate his influences to produce his own unique version.
See for yourself here:
http://www.dailymotion.com/video/x6087n_chapelier-fou-darling-darling-darli_music
And the press says….
"The five senses are transported to a world full of emotions by each track and note" (LM)
"A unbelievable cleverness, sensitivity and freshness'' (Cultzine)
"A thousand and one electro arrangements, all perfect" (SLR)
"Extravagant and refined music" (L'humanité)
"Chapelier Fou has succeeded in creating an enchanting and colorful universe" (Direct soir)
"The alchemy is deep, musical, melodic and never stumbles in the avant gardist" (La voix du nord)
TOUR DATES
Dec 29th: Peats Ridge Festival, NSW,
Dec 30 – Jan 1st: Woodford Folk Festival, QLD.
Jan 3rd: Sol Bar, Sunshine Coast, QLD. 
Jan 4th: Space Sessions @ Adelaide Festival Centre, SA
Jan 5th: The Toff In Town, Melbourne, VIC.  Co Presents w/ Straight Up.
Jan 6th: The Vanguard, Sydney, NSW
For more info: jordan@topshelf.com.au or (02) 9519 4149
---
---