Graphic 2012
---
---
*Thanks to Animal Logic for the great promo clip!
I'm very pleased to say that Graphic is in its third year at Sydney Opera House. I curated this alongside my friend & colleague Ben Marshall and had a great time doing so. This year we had more access to the bigger venues of the Opera House, which allowed us to commission some really amazing new events & shows.  Each year I marvel at how with a vehicle like Graphic placed at a venue like Sydney Opera House we manage to engage the most incredible people and entities to create new things for the festival each year.
If you don't know what Graphic is all about, it's a festival celebrating the artforms of comics, animation, illustration and storytelling. I think this video from our first year sums it up quite nicely:

(Thanks to Regurgitator for the music!)
Without further ado… here is the run down…
PIXAR: BEHIND THE SCENES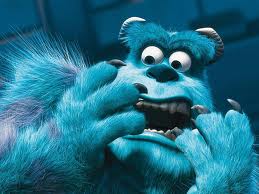 Pixar don't need much of an introduction… after having won 29 Academy Awards and creating the animated characters to capture generations of imaginations they have indelibly left their mark on the world.
Lee Unkrich has been with Pixar for over 18 year, directed the highest grossing animated film of all time, Toy Story 3, and has worked on 13 of their blockbuster movies and 20 short films.  So, he's the perfect person to create a presentation exploring the soul beneath the surface of Pixar.
Sat 10th Nov @ 11am – Concert Hall.
Here's a brilliant a/v mix by Perth's POGO:
FAT FREDDYS DROP: BLACKBIRD
AN ANIMATED & ILLUSTRATED ALBUM PREVIEW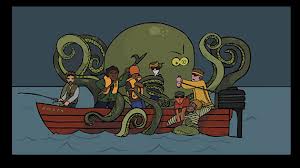 New Zealand's nine-times platinum, seven-headed soul monster Fat Freddy's Drop present the worldwide premiere of their fourth album Blackbird – exclusively animated, illustrated and performed live at Graphic. A specially commissioned collaboration with celebrated NZ street artist Otis Frizzell.  Defiantly indefinable with a melting pot of genres, 'New Zealand's most critically acclaimed band' has turned word-of-mouth success into global rapture, selling half a million records worldwide whilst performing annual tours throughout Europe. Charging dub, reggae, soul, jazz, blues and techno with their signature grooves.
Sat 10 Nov, 7.30 & 10pm, Concert Hall.
Here's the clip that some of the music for our Graphic Promo Clip came from:

DR. SEUSS MEETS ELEFANT TRAKS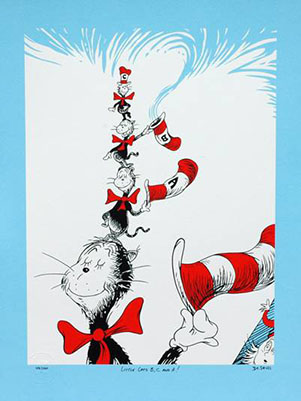 This idea honestly came from reading Dr Seuss to my 7 year old in the bathtub.
From humble beginnings to having Trevor Harvey, rights holder of Dr Seuss south of the equator, assisting us in gaining permissions from Theodore Geisel's widow Audrey… This will be a very unique one off show utilising the imagery and stories of Dr Seuss and the formidable skills of the all-star Elefant Traks collective.
Featuring over 25 musical performers onstage featuring The Herd, Hermitude, Sietta, Joelistics, Unkle Ho, Urthboy, The Tongue,  Jimblah, Jaytee of The Last Kinection and more, Australia's renowned musical collective Elefant Traks are taking over the Graphic circus with a tribute inspired by the whimsical spirit and imagery of Dr. Seuss.
Throughout over 60 years of children's classics such as The Cat in the Hat, Green Eggs and Ham, and How the Grinch Stole Christmas!, the wildly imaginative and surrealist universe of Dr Seuss has enthralled generations. He continues to be one of the world's most instantly recognisable and best loved visual storytellers.
* Special thanks to Dr Seuss Enterprises, Trevor Harvey and Mike Hardin
To see one of the cooler websites ever invented complete w/ Dr Seuss animated clips… Check out:
Sunday 11th of November:  5:30 & 8:00PM – The Opera Theatre.
PETER BAGGE'S HATE… AND OTHER NEAT STUFF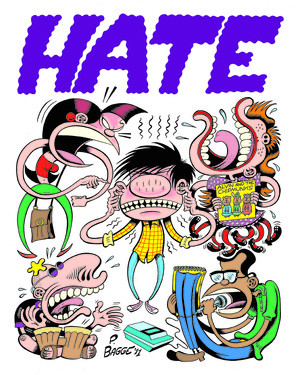 Peter Bagge is one of America's most legendary "Alternative" cartoonists. His career has included having his comics, HATE! & Neat Stuff published and distributed all over the world, working for the worlds leading comics companies such as Fantagraphics & Dark Horse and having his work in an intriguing collection of magazines like; Screw, Hightimes and Swank. Bagge also did a stint editing Robert Crumb's legendary magazine… Weirdo.
This will be Peter Bagge's first ever trip to Australia, Bagge will give an in-depth insight into his blackly comic and hysterical semi-autobiographical work.
Sunday 11th Nov @ 7:30pm @ The Studio.
THE GOOD GAME: 'ROFFLE CUP' LIVE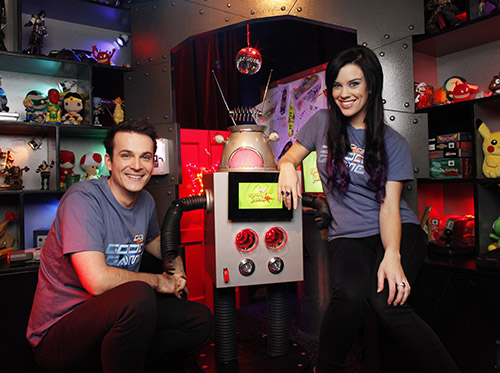 After eight seasons, ABC's Good Game is jumping out of your TV and loading into Graphic for The Good Game 'Roffle Cup' – a foolhardy bid to discover Australia's most knowledgeable gamers!
Think you know your Metal Gear from your Minecraft, your Ezio from your Eggman, your Bowser from yourBlanka, your Pac Man from your Pokémon?
This is a live quiz show for gamers by gamers – join Good Game presenters Bajo, Hex, Darren and Goose in a multiplayer showdown of gaming goodness, trivia and lols… expect some very special guests, 2D and 3D.
Noobs – come at your own risk.
Sunday 11th November @ 1:00pm: DRAMA THEATRE
ANIMAL LOGIC'S HISTORY OF COMPUTER ANIMATION
Key creatives from Sydney's own internationally acclaimed animation studio Animal Logic will guide us through the art form's origins and evolution and take a look at what's next in an exclusive Graphic presentation.
Exploring the history of digital animation by way of its award winning body of work, Animal Logic artists engage in an intimate discussion on just how that iconic Green Code from The Matrix came to be, how penguins in Happy Feet danced their way across Antarctica, how mystical Owls from Legend of the Guardians became awesome fighting owls, and more recently how two of our favourite things came together in LEGO® Star Wars®: The Padawan Menace™.
Sunday 11th November @ 11:00am.
RADIO WITH PICTURES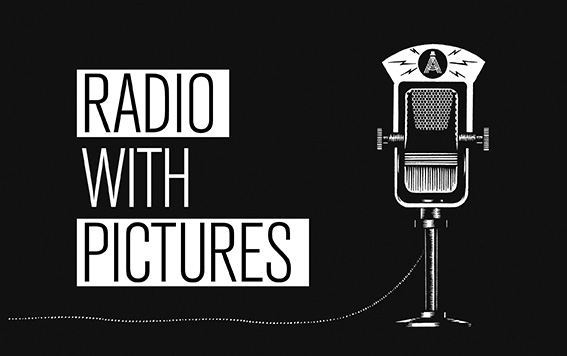 As devout believers in the age-old craft of storytelling, Graphic and FBi Radio are teaming up to bring two champions of a good ol' tale together in Radio with Pictures – a Sunday arvo blind date with radios and comics. Part radio show, part comic strip and all live performance, FBi has teamed up with writers, radio producers, comic and graphic artists to create a storytelling hour like no other.
Featuring a ragtag gang of Australia's most hilarious and irreverent storytellers alongside the crème de la crème of our greatest illustrators, the team will create works to the theme of 'Filling in the Blanks', transforming the day-to-day into the extraordinary.
Presenters include comedian Lawrence Leung (of ABC's Choose Your Own Adventure and Lawrence Leung's Unbelieveable), Courtney Collins (author, The Burial), Nina Las Vegas (Triple J's House Party), playwrightAnna Barnes plus a new work by John Birmingham (He Died With A Felafel In His Hand, Leviathan) will be presented live on stage by Simon Bedak. These writers are collaborating with illustrators Biddy Maroney (We Buy Your Kids), Georgia Perry, Sara Drake (US), Leigh Rigozzi, Matt Taylor, Matt Huynh and more.
You'll also hear from the next generation of Australian radio storytellers, with contributors from FBi Radio's All the Best and audio journal Paper Radio, with all stories told through both sight and sound.
Also  at Graphic 2012 is Qantm College's GAME LEVEL DESIGN workshop, where you can make your own… death match level…
And don't forget the Graphic Animation Competition closes Sunday 28th October. There is $20,000 worth of prizes up for grabs. More info here:  http://graphic.sydneyoperahouse.com
For more info and to book for all shows, go to:
http://graphic.sydneyoperahouse.com
---
---