Jeff Lang Announces Brand New CD release in May and National Tour June/July
---
---
JEFF LANG
Releases his new album
"I Live In My Head A Lot These Days" on May 16th through ABC/Universal and announces his National Tour through June/July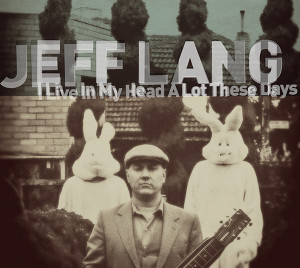 Media Release
Australian-based musician Jeff Lang has earned worldwide acclaim as a virtuosic guitarist, a dynamic songwriter and a startlingly unique live performer. With a back catalogue of 14 studio albums, Jeff has been feature at major festivals, pubs, clubs, arts centres and venues internationally for the past decade. Blending rock, roots, folk, blues, ballads, instrumentals, improvisation and a devastatingly high level of musicality, Jeff Lang is a singularly unique performer in our world.
Jeff Lang's newest record, "I Live In My Head A Lot These Days" will be released in Australia via ABC/Universal on May 16th 2014.
Throughout his career, Jeff has won numerous awards – the most outstanding would be his three ARIA award wins in 2002, 2010 and 2012 in addition to a further seven nominations. Just last week, Jeff was listed in News Ltd 'Australia's Best Guitarist' poll, which was media and peer voted and his last album, "Carried In Mind" (ABC/UNIVERSAL) won the 2012 ARIA award for "Best Blues & Roots", was awarded "Album of The Year" by Australia's roots music bible, Rhythms and won the 'National Folk Recording Award' presented by Australia's National Film and Sound Archives.  Always one to experiment with genres and instrumentation, Jeff's world music project Djan Djan won the 2010 ARIA for "Best World Release".
With his music released in China, Europe, USA and Japan, Jeff has toured the globe for years playing the world's major festivals, clubs, venues and major performing arts centres.  He's repeatedly graced the many stages of Australia, New Zealand, USA, Canada, Japan, China, India, Reunion Island and many countries in Europe.
Over the years, Lang has built up a devoted, almost cult-like following with his live performances. Working without a set list and allowing the unique energy of each night to shape the songs, Lang's live shows have become much talked about, always taking the audience along for the ride, has seen word of mouth bloom into a successful career.
It's been widely acknowledged that Jeff Lang is an extraordinarily individual musician. What enhances his unique nature is his steadfast adherence to a prolific and diverse musical palette and output. A songwriter, a collaborator, a guitar virtuoso and a stunning lyricist, Jeff Lang crafts songs as novellas – rich with depth and vision, yet with an open breathe for individual interpretation.
And the media says…
"In a world where music is diluted by money and plasticine, give thanks that Jeff Lang is out there… He paints pictures in sound." Beat Magazine
"Jeff Lang is one of those people who has music dripping from his fingers."
Courier Mail –  Brisbane, Australia
"He explores sonorities as eclectic as they are stunning…Lang's only reference point is himself, a unique singer-songwriter-guitarist who follows his own path."
Le Soleil –  Quebec, Canada
"Jeff Lang is, in my humble opinion, a national treasure, a truly gifted songwriter and an outstanding guitarist. He has been inspiration to countless Australian and internationally renowned roots artists and surely has a place in history as one of this generation's finest.
He has really touched me and musically, I had a kind of revelation…"
John Butler, John Butler Trio
"We're treated to moody atmospheric textures, ripping electric lap-steel riffs, delicate acoustic picking, trippy backwards leads, oddball percussion, throbbing tremolo, and unconventional lyrics – all of which Lang blends like some crazed sonic alchemist. "
Andy Ellis, Guitar Player Magazine, USA
Jeff Lang –
~ "I Live In My Head A Lot These Days" out 
May 16th via ABC/Universal ~
Album Release Tour Dates
Friday 6th June
Nexus Arts Centre, Adelaide SA
Tickets – http://www.nexus.asn.au/
Saturday 7th June
Fly By Night ,Fremantle WA
Tickets – http://flybynight.org/
Sunday 8th June
Ravenswood Hotel, Ravenswood WA
Tickets – 08 9537 6054
Thursday 12th June
The Brass Monkey, Cronulla NSW
Tickets – http://brassmonkey.com.au/
Friday 13th June
The Tanks Arts Centre, Cairns QLD
Tickets – http://www.ticketlink.com.au/
Saturday 14th June
The Heritage Hotel, Bulli NSW
Tickets – http://www.heritagehotel.com.au/
Wednesday 25th June
Lizottes, Kincumber NSW
Tickets – http://www.lizottes.com.au/live/
Thursday 26th June
Lizottes, Dee Why NSW
Tickets – http://www.sydney.lizottes.com.au/live/
Friday 27th  June
The Basement, Sydney NSW
Tickets – http://www.thebasement.com.au/
 Saturday 28th  June
Camelot Lounge, Marrickville, NSW
Tickets – http://camelotlounge.wordpress.com/
Sunday 29th June
Lizottes, Newcastle NSW
Tickets – http://www.newcastle.lizottes.com.au/live/index.asp
Friday 4th July
The Caravan Club, Oakleigh VIC
Tickets – http://www.caravanmusic.com.au/
Saturday 5th July
Thornbury Theatre, Thornbury VIC
Tickets – http://thethornburytheatre.com/upcoming/
Sunday 6th July
The Old Hepburn Hotel, Hepburn Springs VIC
Tickets – http://www.trybooking.com
Friday 11th July
Mullumbimby Town Hall, Mullumbimby NSW
Tickets – http://www.mullummusic.com/
Saturday 12th July
Visy Theatre, Brisbane Powerhouse QLD
Tickets – http://brisbanepowerhouse.org/
Sunday 13th July
The Ruins, Darwin NT
Tickets – www.nookevents.com
Friday 18th July
Williamstown RSL, Williamstown VIC
Tickets – http://wowrootsmusic.com/
Saturday 19th July
Street Theatre, Canberra ACT
Tickets – http://www.thestreet.org.au/
Sunday 20th July
Beavs, Geelong VIC
Tickets – http://oztix.com.au/
For further info: jordan@topshelf.com.au – 0408 962 319
For media requests, photo's and interviews please contact:
Chrissie Vincent Publicity
Ph: 03 5962 2598 Mob: 0418 598 929
Email: chrissie@chrissievincent.com.au
Sarah Guppy Mob: 0406 366 752
sarah@chrissievincent.com.au

TOUR PRESENTED BY: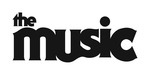 ---
---