Jeff Lang ARIA win!
---
---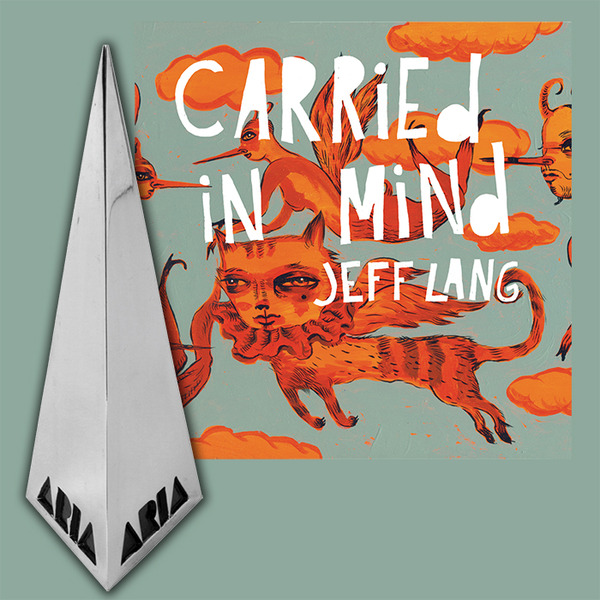 Jeff Lang was halfway home from his French tour when he discovered the good news that he had won this years ARIA for BEST Blues & Roots for his album Carried in Mind. The album was recorded with compatriots: Grant Cummerford, Danny McKenna and Garrett Costigan. Mixed by Colin Wynne & mastered by Jack The Bear, Artwork by Amanda Upton, design by Myf Walker.
"…Dark blues & Celtic stomps, Hendrix inspired flourishes and unique experimentation…Sonic alchemy" – Rolling Stone
"Plaintive vocals, moody acoustic instrumentation, supercharged amplified slide guitar, and of course lyrical depth" – Beat Magazine
Buy the album at your local record store… Or if you prefer download info is here: https://itunes.apple.com/au/album/carried-in-mind/id495983495
This is Jeff's third Aria win, his first was for his collaboration album with Bob Brozman (USA) on "Rolling Through This World"and his second for the world music project, Djan Djan.
Jeff says:
"It was a lovely surprise to win the award considering the strength of the other albums nominated. I found out about it via some Facebook messages whilst attempting to while away the hours of a stopover in Hong Kong on the way home from touring France. The airport food suddenly tasted better and the fluro' lighting seemed to soften with the news!"
Over the next three months Jeff will be working on the music for upcoming TV Show "Gods Of Wheat Street" and making a few festival appearances before hitting the road in China!
TOUR DATES
Friday 4th January
The Portsea Hotel
Portsea, VIC
Details – http://www.portseahotel.com.au/
Saturday 12th January
Caledonia Park,
Currambine, WA
Details – http://www.joondalup.wa.gov.au
Saturday 19th and 20th January
Illawarra Folk Festival
Bulli, NSW
Details – http://www.illawarrafolkfestival.com.au/
Saturday 9th February
Australian Blues Music Festival
Goulburn, NSW
Details – http://austbluesfestival.laing-entertainment.com.au/
---
---