Jeff Lang – New album release Alone In Bad Company
---
---
Jeff Lang releases his brand new Album 'Alone In Bad Company' Out February 24th, 2017 and announces national tour March – June.
In a career spanning twenty- five years and at least as many recordings, Alone In Bad Company is Jeff Lang's momentous new album which presents the most organic union of Lang's talents and influences yet.  Released through ABC Music on February 24th this year Alone In Bad Company is filled with exquisitely sung stories and melodies demonstrating that, Lang is nothing if not a lover of song.
The first single from the album is 'Burnside' which immediately highlights Lang's proficiency as one of Australia's best guitarists with rapid fingerpicking and guitar work. Each song on the album is rendered such that an alternative approach is unimaginable and each time Lang steps up to solo, his hard-won style is unmistakable – fluid but with an edge-of-the-seat recklessness.
Acoustic fingerpicking, slide guitar, electric lead, banjos, mandolins and blue-eyed soul singing drop into place like puzzle pieces in a portrait conceived and executed almost entirely by the artist.  Steadfast cohorts Danny McKennaand Allison Ferrier deliver on cue and master writer Don Walker shares his peerless wit on two songs, including the pointedly titled 'With You I Can Throw Away The Pills', a bitter-sweet finale.
In the end, Alone In Bad Company presents one of our most inspired musicians – and songwriters – at the peak of his exceptional powers.
To celebrate the release of his new album, Lang will launch Alone In Bad Company with a national tour through March, April, May and June 2017.
Alone in Bad Company is released through ABC Music on February 24th 2017
Pre-Order from Jan 27th: http://ab.co/jefflangABC
ALONE IN BAD COMPANY TOUR:
MARCH
Friday, March 17th             Geelong Workers Club, VIC –  http://spinninghalf.oztix.com.au/
Saturday, March 18th       Brunswick Music Festival, VIC – brunswickmusicfestival.com.au
Friday, March 24th             Golden Vine, Bendigo, VIC – Tix on sale at venue box office
Saturday, March 25th       Suttons, Ballarat, VIC – suttonshouseofmusic.com.au
Friday, March 31st              Trinity Sessions, Adelaide, SA – trinitysessions.org
APRIL
Saturday, April 1st              Lefties, Whyalla, SA – www.ticketebo.com.au/whyalla-left-hand-club/jeff-lang-cd-launch.html
Thursday, April 6th            Royal Oak, Launceston, TAS – royaloaktas.com.au
Friday, April 7th                  Republic Bar, Hobart, TAS – republicbar.com
Saturday, April 15th           Bluesfest, Byron Bay, NSW – bluesfest.com.au
Monday, April 17th                        Bluesfest, Byron Bay, NSW – bluesfest.com.au
MAY
Friday, May 5th                   Imperial Hotel, Eumundi, QLD – tickets.oztix.com.au/?Event=70061
Saturday, May 6th             Music By The Sea, Sandgate, QLD – musicbythesea.com.au
Thursday, May 11th            The Oxley, Cowra, NSW – http://bit.ly/2hfoTsD
Friday, May 12th                  The Agrestic, Orange, NSW – facebook.com/theagresticgrocer
Saturday, May 13th            The Gearin, Katoomba, NSW  – trybooking.com/OKXB 
Thursday, May 18th           Lizottes, Newcastle, NSW – lizottes.com.au
Friday, May 19th                 Hardys Bay Club, Hardy's Bay, NSW – hardysbayclub.com.au
Saturday, May 20th           Wauchope Community Arts Hall, NSW – wauchopearts.org.au
Sunday, May 21st                5 Church St, Bellingen, NSW – 5churchstreet.com
Friday, May 26th                 Bowral Bowling Club, NSW – http://bit.ly/2jNnhY8
Saturday, May 27th           The Basement, Sydney, NSW – http://bit.ly/2jNj8Dw
Sunday, May 28th              Thirroul Village Hall, NSW – trybooking.com/OKXR
JUNE
Friday, June 9th                  Ravenswood Hotel, WA – ravenswoodhotel.com.au
Saturday, June 10th           Fly By Night, Fremantle, WA – flybynight.org
Friday, June 16th                Street Theatre, Canberra – thestreet.org.au
Saturday, June 17th           Murrah Hall, NSW – trybooking.com/OMPZ
Watch Jeff's new video clip "Burnside".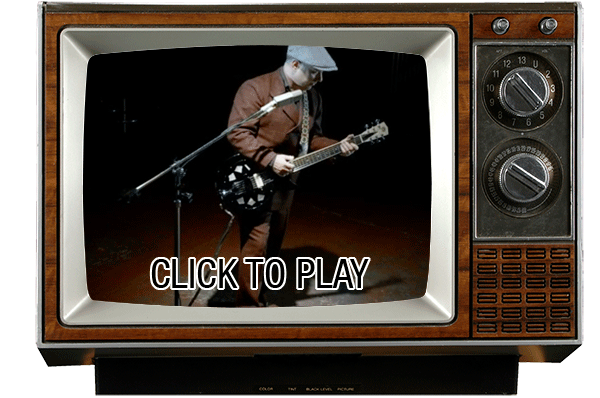 For all ticketing go to: www.jefflang.com.au
https://www.facebook.com/jefflangmusic
Management Enquiries: Top Shelf Productions
Jordan Verzar: 0408 962 319 –  jordan@topshelf.com.au
Publicity & Media Enquiries: Chrissie Vincent Publicity Ph: 0418 598 929
chrissie@chrissievincent.com.au
Label Manager – ABC Music: Peta Chew Ph: 02 8333 3915
---
---