TEDx Sydney – May 4th @ Sydney Opera House – Music Program Revealed…
---
---

This is my fourth year programming the music/performance for TEDx Sydney. It's always inspiring and this year it has really taken some big steps upwards, firstly by incorporating food into the program and in a major way by being held in the Concert Hall of Sydney Opera House.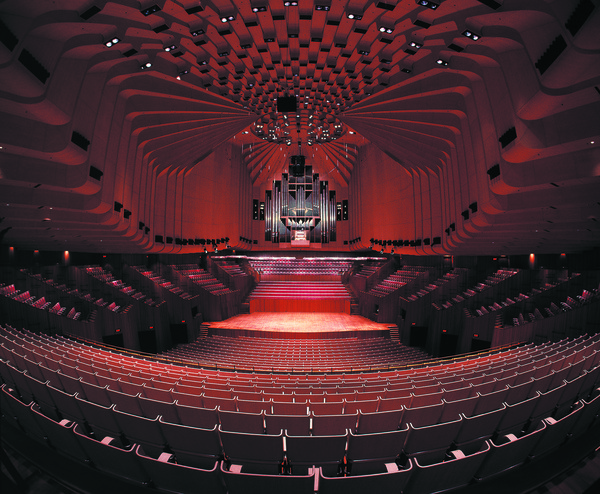 This is… almost… the full music program. Still a surprise or two. Here's the "official" press release.
TEDxSydney unveils 2013 performer line-up
Annual ideas festival, TEDxSydney, today revealed the Australian performers who will share their music and passions on stage on 4 May at Sydney Opera House – including a unique and exclusive collaboration between globally acclaimed rock musician John Butler and prodigulously talented slide guitarist/singer-songwriter, Jeff Lang.
Also amongst the wide-ranging talent to take the stage are: sublime songstress Kate Miller-Heidke, master percussionist Greg Sheehan, oud virtuoso and composer Joseph Tawadros, new music ensemble Ensemble Offspring, world champion beatboxer Tom Thum, Southern Indian dance specialist Rajeswari Sainath, gypsy/classical violin improviser Veren Grigorov and enigmatic singer, songwriter and performer, iOTA.
The performers will weave their magic in the interludes between the 18 speakers at the full day event. (For speakers list please see: http://www.tedxsydney.com/site/speakers.cfm)
TEDxSydney Musical Director, Jordan Verzar, says he seeks out performers with new ideas and an original voice.
"The TEDxSydney 2013 performer line-up features a collection of Australian artists who are innovative, pushing new ideas and boundaries through their artforms, and who are at the absolute top of their game. The collection of performances this year aligns neatly with the spirit of TED ideology – new collaborations, innovative ideas expressed through music, virtuosity and just plain out and out talent will shine through the day," he said.
The 2013 performer line-up:
· Ensemble Offspring: Australia's new music ensemble, dedicated to the performance of innovative music and cross-genre collaborations. The Sydney-based group is committed to a living classical music tradition combining classics of the 20th century with the music of tomorrow from Australia and abroad.
· Greg Sheehan: One of Australia's premier and most innovative percussionists widely regarded internationally as a leader in his field. As a performer, he is significantly represented in the last three decades of Australian contemporary music as both a live band member and studio musician on hundreds of recordings.
· John Butler and Jeff Lang: John & Jeff will take the stage together in a first-time collaboration.
John Butler: From busking the streets of Western Australia and becoming Australia's most successful independent artist ever, John Butler has taken his brand of roots/rock music to all corners of the world and remains an icon and inspiration for independent and socially active musicians everywhere.
Jeff Lang: Australian-based musician Jeff Lang has earned worldwide acclaim as a virtuosic guitarist, a dynamic songwriter and a startlingly distinctive live performer. Blending rock, roots, folk, blues, ballads, instrumentals, improvisation and a devastatingly high level of musicality, Jeff Lang is a singularly unique performer in the world.
· iOTA:  An enigmatic singer, songwriter and performer who has been mesmerising music-loving crowds since the late '90s with his extraordinary vocals and charismatic delivery. iOTA can most recently be seen showcasing his extraordinary talents in Baz Luhrmann's feature film, The Great Gatsby, creating the role of The Orchestra Leader.
· Joseph Tawadros: Joseph and his brother James bring an exciting performing dynamic to the stage, challenging traditional musical forms and pushing boundaries. They have been nominated 9 times consecutively in the ARIA awards for World Music and Jazz Categories and won the 2012 ARIA for 'Best World Music Album' for Concerto of the Greater Sea.
· Tom Thum: Armed with just a microphone, Thum pushes the limits of the human voice to create incredible soundtracks of impossible beats and phenomenal sounds, with scratched vinyl, the Michael Jackson back-catalogue, the didgeridoo and an entire fifties jazz band amongst his vocal repertoire.
· Kate Miller-Heidke: Kate Miller-Heidke released her critically-acclaimed 3rd studio album, 'Nightflight' in 2012, debuting at #2 on the ARIA album.  Her first album 'Little Eve' went gold and received four ARIA nominations. Her second album 'Curiouser' reached double platinum sales in Australia, spawning two platinum hits 'Last Day On Earth' and 'Caught In The Crowd.'
· Rajeswari Sainath (India): Dancer Rajeswari Sainath's art has been hailed as carrying an 'imaginative splendour that goes beyond technique'. Trained in the purist Pandanallur tradition of Bharatanatyam by Indira Rajan of Chennai, Rajeswari has been performing from the age of 10. She continually renews and refreshes her artistic spirit through collaborative performances and through her intense involvement in the development of her students.
· Veren Grigorov: Veren Grigorov began his musical adventure at the age of three; his natural dedication to the violin prompted a life of passionate devotion to his instrument and musical frontiers. The Bulgarian born, award-winning violinist/composer immigrated to Australia in 1980. His colourful musical journey has provided rich experiences in orchestral and ensemble, theatre, opera, circus and solo work.
Visit the TEDxSydney website for details on how to participate in TEDxSydney 2013. Those who don't attend in person, can tune in online for free or create their own satellite event from anywhere around Australia.
---
---